Stomach Latex Pillow 2 Inch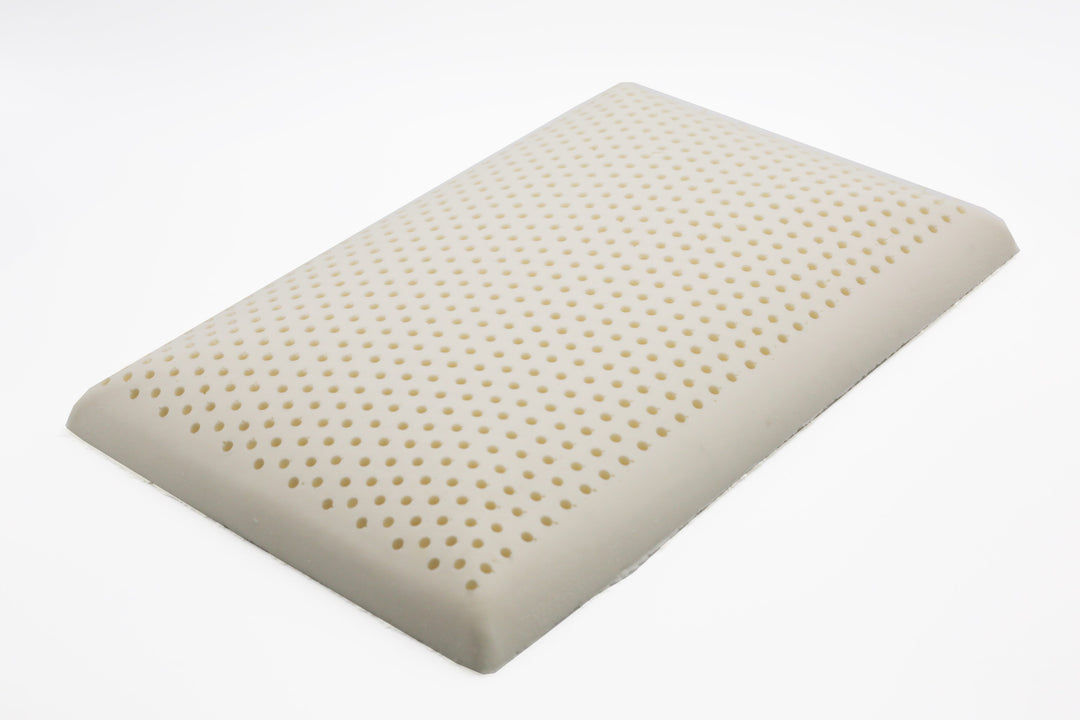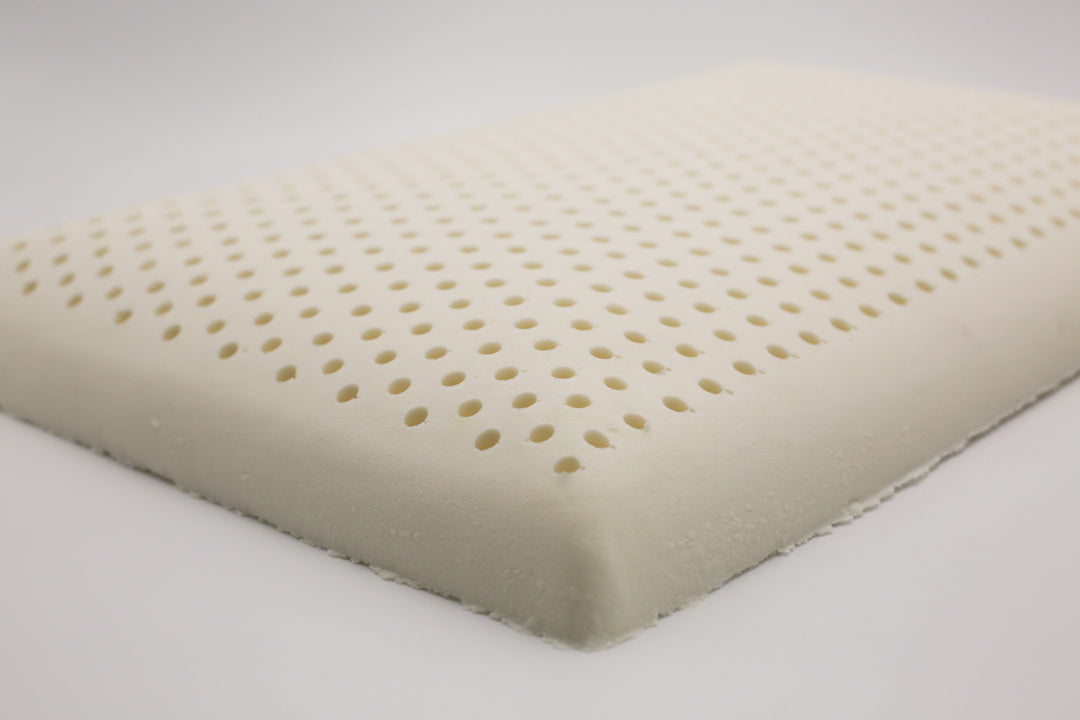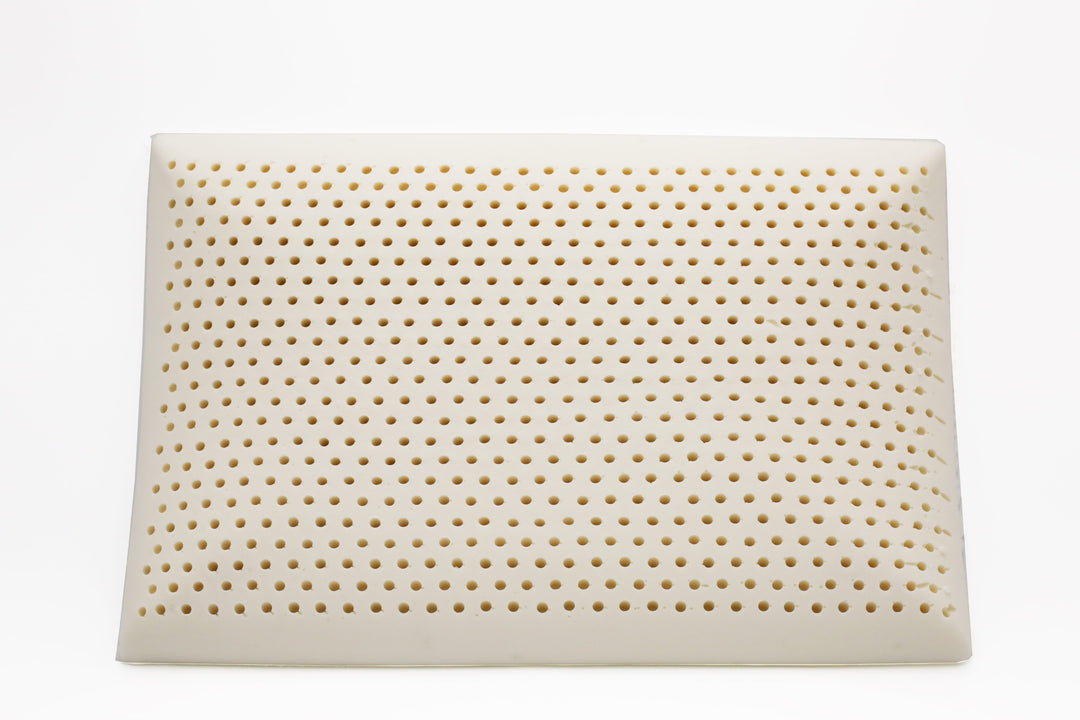 Stomach Latex Pillow 2 Inch
Regular price
$11000
$110.00
Free Shipping within U.S. Mainland (Excludes Toppers)
In stock, ready to ship

Inventory on the way
Liquid error (snippets/image-element line 101): invalid url input
The Perfect Pillow for Stomach Sleepers: Low Loft Latex
Experience Optimal Comfort with Low Loft Stomach Latex Pillow
Are you tired of waking up with neck pain and discomfort? Say goodbye to restless nights with our 100% Natural Latex Stomach Pillow. Crafted with care, this low-profile pillow is designed specifically for stomach sleepers, providing the perfect balance of support and softness.
A Pillow Designed for Your Needs
Our stomach latex pillow features a low loft, measuring approximately 2" in height. This makes it an ideal choice for individuals who prefer a flatter pillow that aligns with their sleeping position. Whether you're a dedicated stomach sleeper or have a petite frame, our pillow offers the right level of support for a peaceful night's sleep.
Safe and Non-Toxic Sleep Environment
Your health and well-being are our top priorities. That's why we've created a stomach latex pillow that is safe and free from harmful chemicals. Made with 100% pure natural latex, our pillow contains no memory foam, synthetic latex, or toxic substances. Rest easy knowing you're sleeping on a hypo-allergenic and allergen-free surface.
Resilient Support and Lasting Comfort
No More Flattened Pillows: The Resilient Solution
Tired of pillows that lose their shape and support after just a few weeks of use? Our Natural Latex Stomach Pillow is designed to maintain its lofty support, providing you with lasting comfort night after night. Thanks to its inherent bounce-back effect, the pillow retains its form, ensuring consistent support for your head and neck.
Resistant to Mildew and Dust Mites
Worried about allergens and irritants disrupting your sleep? Our latex pillow is resistant to mildew and dust mites, creating a clean and healthy sleep environment. You can finally say goodbye to sneezing fits and morning congestion, allowing you to wake up refreshed and ready to take on the day.
Cool and Breathable Pinhole Design
Stay cool and comfortable throughout the night with our stomach latex pillow's pinhole design. The strategically placed ventilation holes promote airflow, preventing heat buildup and allowing for optimal breathability. Experience the refreshing sensation of a cool pillow that helps regulate your body temperature for undisturbed sleep.
Premium Quality and Environmental Consciousness
Sleep with Peace of Mind
With our perfect stomach latex pillow, you can sleep soundly, knowing you've made a choice that benefits both your comfort and the environment. Our pillow is made from natural latex, a renewable and sustainable resource. By opting for our latex pillow, you're reducing your carbon footprint and contributing to a greener future.
Certified Organic Cotton Pillow Cover
Experience the ultimate luxury with the included 100% GOTS Certified Organic Cotton Pillow Cover. This premium cover not only enhances the overall feel of the pillow but also provides a soft and breathable surface for your skin. It's machine washable and easy to remove, ensuring convenient maintenance and long-lasting freshness.